Out and about
On a whim I posted something on Facebook about having a drink at a bar in Paris and so on Wednesday night I met with Clémentine and other friends, a few I hadn't seen in years. It was very nice (and I got pretty hammered) and we definitely need to do this again soon.
Clémentine and I met today and we went together to a consultation with a tattoo artist for our matching tattoo projects. (I am quite anti-matching tattoos when it comes to couples, but not as much when it comes to family and friends, go figure.) The tattoo artist was nice, on board with our project and we booked an appointment on Nov 15 to get tattooed together. :D
Then we walked around Paris and ended up near the new tattoo parlour of a friend so we popped by for a visit and... I'm seeing him next week to discuss another project I had in mind before C & I decided to get our tattoo together. Oops. He might have openings during the summer and I'm really itching to get tattooed again...
Music
These days, lots of Absolute Body Control and Fixmer/McCarthy.
Crafting
I'm back to sewing and I'm on a roll. Since last week I made myself a black racerback dress, a rectangle top with open sides and a crop top. All personal patterns that I've adjusted a little.
I've also dyed a white silk satin remnant I had. I got a lovely muted, petrol blue. I've made tap pants out of it and plan to make a matching bralette.
Today we went to Toto rue Réaumur and I bought lovely wool (and wool mesh and red viscose lining) so I can make this: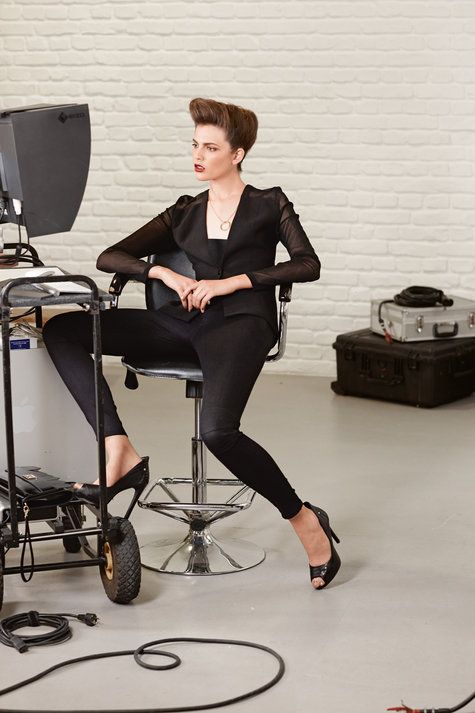 Current Mood:
okay
Current Music: Distel: Teer